Welcome to the website of Holy Rood and Our Lady & St James parishes.
Roman Catholic Diocese of Hallam
Booking system for Mass at Holy Rood and Our Lady & St James now open.
Please note Masses at Our Lady & St James re-commence on
Saturday 3rd October at 6.00pm
Live streaming of Masses from Our Lady & St James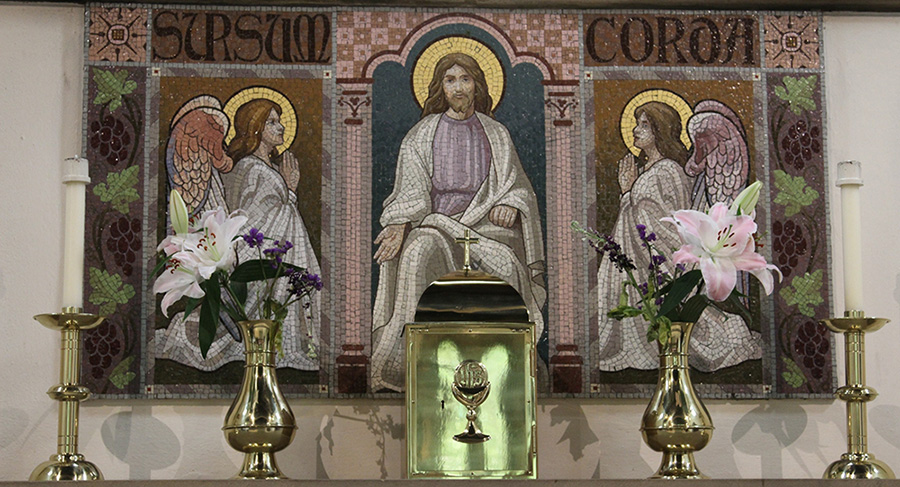 With the current Covid-19 situation happening around the world we have sadly had to close both Holy Rood and Our Lady St James temporarily. During this time we have taken the decision to stream Masses from Our Lady St James via the parish website and YouTube.
Mass will be streamed at 10 am every day, except Tuesday (no Mass) and Saturday (6pm). The parish bulletin will provide details of intentions for the upcoming week.
To view these Masses please visit the Catholic Barnsley YouTube channel  where you can Subscribe (free) and click the Notification bell to receive an alert when a Mass starts.
Special thanks to Lee Redhead who has devoted a lot of time and resources into enabling this streaming service to be available to parishioners.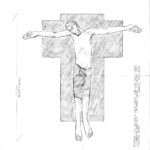 The nationally acclaimed York sculptor Charles Gurrey has produced a unique Hanging Rood Cross design for Our Lady & St James' church. The Cross, which is in memory of Eileen and Hedley Slack, would be suspended from the roof of the chancel, above the altar.
To view this design and discover more about Charles Gurrey and his ideas for this particular design click here.
for historical information about the churches click on the picture.
Click on the  PARISH BULLETIN for details of Mass times and other parish events.
click here For Barnsley Deanery Parish Boundaries
The website www.ChurchPaper.co.uk, contains over 600 editions of many UK Catholic Diocesan newspaper, including the Hallam News, with more papers expected to follow shortly.
THE BISHOPS' CONFERENCE FOR ENGLAND AND WALES HAS PROVIDED GUIDANCE TO FACILITATE COLLECTIVE WORSHIP SAFELY IN CATHOLIC CHURCHES (COVID-19)

TO READ THIS INFORMATION PLEASE CLICK HERE