Welcome to the website of Holy Rood and Our Lady & St James parishes.
Roman Catholic Diocese of Hallam
Booking System for Mass at Holy Rood and Our Lady & St James.
If your first choice of  Mass in one of our churches is fully booked,




please consider booking at the other church or one of the alternative dates available.
The Booking System for Holy Rood also includes the Christmas Masses.
To reserve a space at Mass please click here
Live streaming of Masses from Holy Rood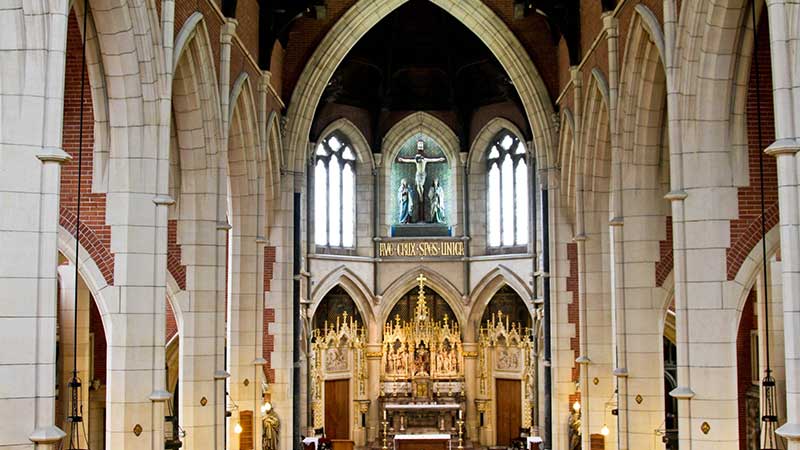 Mass will be live streamed from Holy Rood at
10am on Sunday and 12 noon on Wednesday.
Please note: to comply with General Data Protection Regulations, images of the congregation will not be broadcast, and the camera will be adjusted for Holy Communion to ensure the images of those receiving Communion will not be shown. The audio is a direct link from Fr Damian's throat microphone and, other than general responses, the voices of individual members of the congregation will not be heard.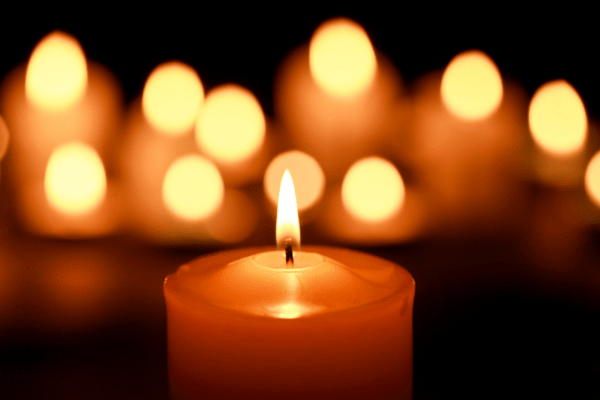 During this month of November we pray for the following:
John Ashton; John Ashton (Jnr.); Martin Ashworth; James Barnard; Rose Barnard;  Ron Bird; Arthur Bluett; Lilian Bluett; Susan Bluett; Valerie Windle (nee Bluett); Brian Boyle; Dorothy Broadwidth; Catherine Campbell; Danny Campbell; John Campbell; Maureen Campbell; Terry Campbell; Tony Campbell; Carr family (deceased); Roy Clarke; John Coleman; Helen Corker; Cunningham family (deceased); Sophie Doherty; Thomas Dolan; Winnie Dolan; Peter Donnelly; Theo Donnelly; Durbin family (deceased); Durkin family (deceased);  Jim Egan; Lynda Ellis; Jean Evans; John Evans; Adelaide Exley; Cyril Exley; John Exley; Malcolm Exley; Mary Exley; Peter Exley; Verdi Exley; John Finn; Audrey Fitton; Geoffrey Fitton; Garcia family (deceased); Paul Gensavage; Gary Firth; Foley family; Annie Frost; Henry Frost; Carol Galvin; Lilly Galvin; William Galvin; Mr & Mrs J.F. Galvin & family; John James Green;
Margaret Green; Jim Gregson; Edwin Griffiths; Freda Griffiths; Harrington family (deceased); Beatrice Highton; Thomas Highton; Jack Hilton; George Hirst; Mary Hirst; Emma Hojka; Hilary Jozef Hojka; Kathleen Kitching; Kitching family; Tony Larkin; Loughney family; Alf Lunn; Mary Lunn; Veronica Lunn; Eddie Lyons; Dr. Edward Lyons; Maureen Lyons; Mary Milner; Grace Mirfin; James Muldoon; Mary Muldoon; Mullaney family (deceased); Mulraney family; Nora Murphy; Peter Murphy; Margaret Newam; Daniel O'Sullivan; Mary O'Sullivan;
Michael O'Sullivan; Lynsey Phillips; Catherine Plant; Ossie Plant; Plunkett family; Roe family (deceased); Rushforth family (deceased); Albert Sanderson; Gwenda Sanderson: David Skitt; Doreen Skitt; Prudence Skitt; Una Skitt; William Skitt; Austin & Mary Smith; Mary Smith; Vic Speight; Ann, Cyriac, Elizabeth, Joseph, Kurian, Luka, Mary, Stephen, Thomas Stephen; Derek Sykes; Taylor family (deceased); Eric Todd; Toro family (deceased); Ray Travis; Jude Vigurs; Wade family; Ellis Wadsworth; Mary Wadsworth; Annie White; Joseph White; Maria Włodarczyk; Ruth Woodgate;


To add a name to the list of those we are praying for please email the name(s) to Fr. Damian.
for historical information about the churches click on the picture.
Click on the  PARISH BULLETIN for details of Mass times and other parish events.
click here For Barnsley Deanery Parish Boundaries
The website www.ChurchPaper.co.uk, contains over 600 editions of many UK Catholic Diocesan newspaper, including the Hallam News, with more papers expected to follow shortly.
The government has published guidance for places of  worship in Covid-19 High Risk Areas. Click here to see how this guidance impacts on our churches.
The Catholic position on vaccination
This paper will aim to provide clarity and assurances to Catholics about Church teaching and moral issues regarding vaccination. It will demonstrate the Church's support for vaccination to protect the most vulnerable of our society, especially those affected by immunodeficiency, pregnant women and their unborn children. Finally, it will address concerns regarding the development of future vaccines, including those regarding the Church's teaching on vaccination raised by Catholics during the Covid-19 pandemic.
For more information please click here